Back on Track : new model, new color
For the new season bet on Weltex technology! Back on Track presents the ONYX range, its last collection in limited edition collection and its beautiful champagne color.
What's new for the summer ?
Summer is finally here and with it, all the latest new products! Fancy a summer look, elegant and neat in competitions or for a walks on the beach ? Do not hesitate: it's this way !
Borstiq Grooming
Borstiq offers high quality grooming equipment: made of wood and quality fibers, its ergonomic and resistant brushes make grooming easier!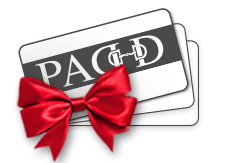 Loyalty Membership
Thanks to Padd fidelity card,
accumulate your purchases
in stores and on padd-horsetack.com.


365 days to change your mind

69 Shops
in France

Loyalty rewarded

100% secure payement